Matrimony
Contact the Parish Office to arrange for an interview at least six (6) months prior to the intended date, in accordance with the guidelines of the Province of Michigan, a pre-marriage instruction program is required for the Sacrament of Marriage.
At least one member of the couple requesting marriage must be registered and an active member of the Parish Family Community for a minimum of three (3) months prior to filling out the wedding application. (Engaged couples should not be registered under his/her parents). Applications must be completed a minimum of six (6) months prior to the proposed wedding date to ensure adequate marriage preparation.
A link for the request for marriage form has been provided below: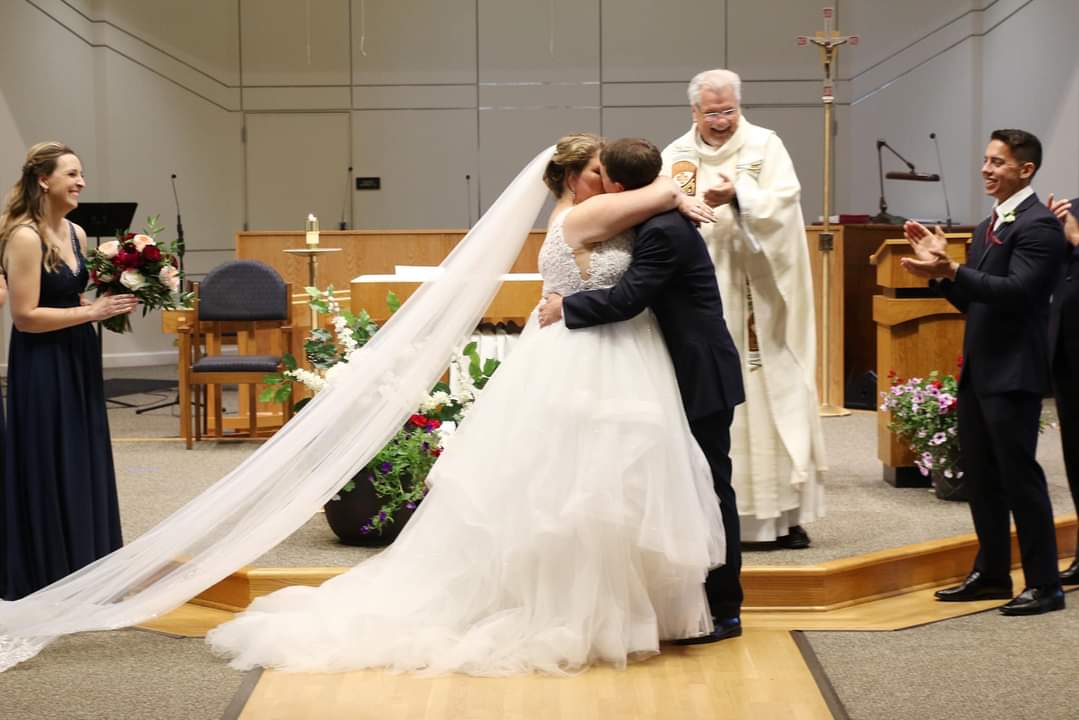 Two Become One - Marriage Preparation Program
All couples in the Diocese are required to participate in some type of a formal marriage preparation program. Couples can fulfill this requirement by participating in any of the Archdiocese of Detroit approved programs.
There are many other AOD acceptable programs throughout Michigan and worldwide. In addition to your pre-marriage workshop(s), we here at St. John the Evangelist use the FOCCUSS program. The FOCCUSS (Facilitating Open Couple Communication, Understanding and Study) Pre-Marriage inventory, developed through extensive research, is a conversation tool designed for couples preparing for marriage or seriously considering marriage.  The FOCCUS Inventory will help give insights into the marriage relationship and will provide topics for follow up meetings with facilitators from the parish.
There is a processing fee for the program of $50.00 due at the end of the meeting. The FOCCUS Inventory will be facilitated by Fr. Mike. We know every couple is unique. Their preparedness will vary based on the situation. You can contact the office at (810) 395-2301 if you have any questions.